Note: This license key will not work as an upgrade from Windows 10 Home to Windows 10 Pro.
Here is activation guide and documentation for Windows 10
Microsoft Windows 10 Pro Retail
The best of Windows 7, 8 and 8.1. An ultimate union of the best qualities of Windows 7 and Windows 8, the desktop features of 7 with some of the touch-friendly attributes of 8.1.
The Best Windows Operating System yet
The greatest thing about Windows 10 Pro Retail is that works seamlessly across all your devices.
The familiar Start menu is back, providing quick, one-click access to the functions and files that people use most, and also a new space to personalize with favorite apps, programs, people, and websites.
Apps that run in Windows 10 Pro Retail
Apps from the Windows Store now open in the same format that desktop programs do. They can be resized and moved around, and they have title bars at the top, allowing users to maximize, minimize, and close with a click.
Have up to four apps snapped on the same screen with a new quadrant layout. Windows will also show other apps and programs running for additional snapping, and even make smart suggestions about filling available screen space with other open apps.
New task view button - The new task view button on the task bar enables one view for all open apps and files, allowing for quick switching and one-touch access to any desktops the user creates
Instead of too many apps and files overlapping on a single desktop, it's easy to create, and switch between, distinct desktops for different purposes and projects, whether for work, personal use, or both.
Windows 10 Pro Retail combines the best features found in the Windows 7 and Windows 8 to make one cohesive operating system and this version of Windows is designed to bridge the gap between PCs and tablets.
Your personal digital assistant
Cortana can notify you about appointments and deadlines, suggest documents you may need for an upcoming meeting, and sync with your group calendar. Create, modify, and open lists with just your voice.
The faster and safer browser
Microsoft Edge is the faster, safer browser optimized for the modern web, yet still compatible with legacy apps and sites. Write or type directly on web-pages and share your markups with others. Use the reading view to remove distractions. Plus, it plays Netflix in crystal-clear 4K Ultra HD resolution.
Arrange your screen however you want, easily manage multiple Office apps and docs on one screen, and effortlessly snap up to 4 of them to optimize your work space.
The Windows Ink Workspace is instantly accessible wherever you are, so you don't need to worry about missing an idea. Quickly access an Ink Workspace with the click of a digital pen or straight from your taskbar.
Sign in to your Windows devices in less than 2 seconds with Windows Hello ? 3 times faster than a password. Facial or fingerprint recognition provides instant access, and you always have the option of retaining a PIN as a backup.
Built-in virus protection
With built-in virus protection, Windows Defender protects your device from sophisticated threats with a combination of processes to help identify and block ransomware. Automatic updates ensure you have complete, ongoing protection against current and future threats.
Customer Reviews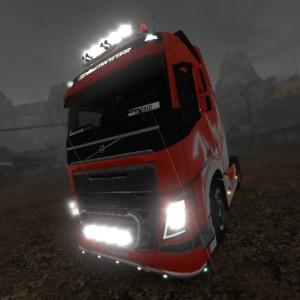 BS
10/27/2021
Bruno S.

Chile
It works and is a Retail one
It worked! you can check the type of key you got by going to the command prompt and typing: slmgr -dli and a window should pop saying your type of key which was RETAIL.
10/21/2021
Diego

Chile
Nice and genuine
Great, i bought it and receive the key at the same time, work perfectly.
10/21/2021
Thomas

United Kingdom
Puurrrfect
Bought the key and it appears immediately on the payment page. I was activated within 2 minutesof purchasing.
10/15/2021
DS

United Kingdom
Win 10 pro key
instant delivery and worked ..
10/13/2021
Alex

Greece
Best support ever
i ordered a wrong version and i wrote them an email. They responded in like 3 minutes and they gave me a new correct serial for my pc without any more charges. 10/10 from me. Thank you!